This past weekend was a great one, it was a little bit overwhelming at times because of the busy-ness going on. I am realizing that as I get older I HAVE to have a day of just being home one day of the week all day doing nothing or I just feel completely stressed and overwhelmed!
Friday Josh and I went costume shopping because we are so so late every year! I purchased some cute kitty ears for my lion costume and Josh needed a top hat and a red jacket for his lion tamer costume. I think this year was one of our more creative costumes and one of the cheaper ones. We found an awesome red blazer at the thrift store which is such an epic find and the other items totaled to maybe $30 at Spirit Halloween.
On our way home from costume shopping we picked up some pizza at Papa Murphy's and some Halloween movies from Target. We did a quick cleaning up of the house, showered, and started getting ready.
My inner makeup artist came out and I ended up doing a really intense kitty cat contour complete with a cat nose. I tweezed the shit out of my hair and wore all brown which was cheap and easy. A lion was born!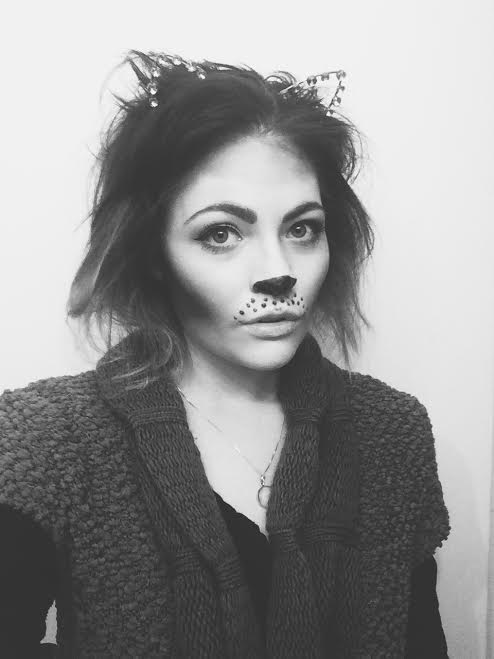 Around 6:30 our good friends Daniel and Ashley came over. We had a blast! Ate a lot of pizza and a lot of candy! We watched Grave Encounters and Hocus Pocus while handing out candy to our cute neighbors. It was super fun but I definitely fell into a candy coma afterwords.
I hope you all had an amazing Halloween!
Much love!
-Magnolia Rose